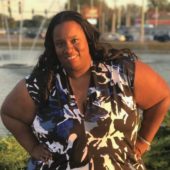 Working with Dr. Finch is such an honor and privilege. Her dedication to motivate others to become a better version of themselves is impeccable.
Working side by side with Dr. Finch at Changing Minds Online and Motivation Station Radio Show, is therapeutic in reaching the masses to understand, the I'm Possible Mentality. Together we are the "Dynamic Duo" who are determined to leave an impressible imprint in other people lives.
Never underestimate Dr. Finch! Stay tuned to this incredible Speaker, Coach & Author as she's is the woman you need to know and be connected with.